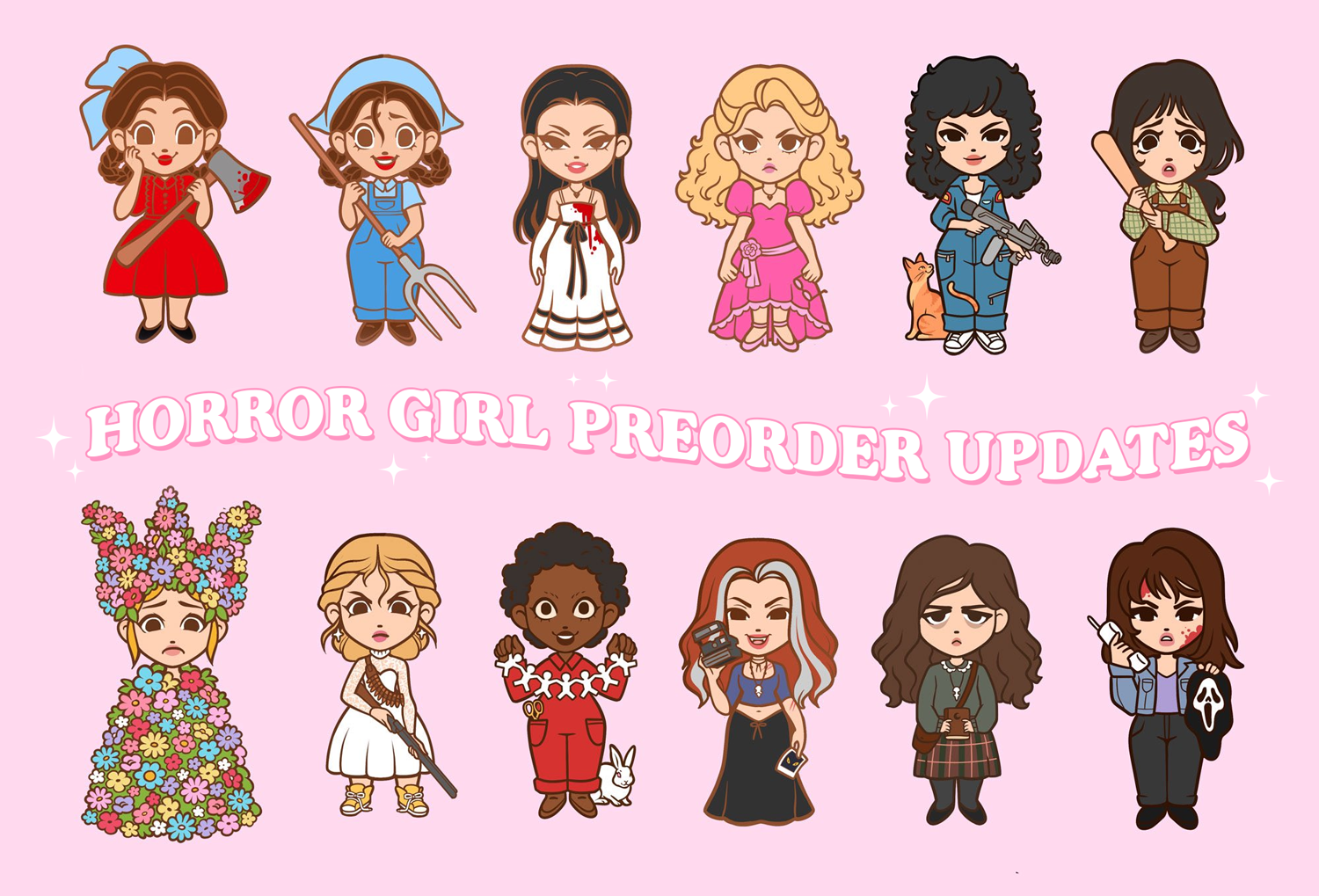 Hi there!
If you purchased one of our horror girl preorder pins between November 5th - 12th, this update is for you! 
Our pins are currently in production and are estimated to be completed mid - late December! Once the pins arrive, you will receive a shipping notification as soon as they are packed up and on their way to you ♡ 
All preorders will also receive a free horror girl sticker sheet as a gift - a little thank you for helping us fund this project!
We know that it is the holiday season and gift giving is right around the corner, but we do not recommend depending on these pins as Christmas gifts. We do aim to get all orders shipped as soon as possible, but due to a number of post delays that may happen during the hectic holiday season, we feel it's best to not make any christmas promises. 
Keep in mind: As mentioned in the product description, all orders placed that include preorders will only ship when the preordered pins arrive! If you placed an order with other items from the shop, they will also only ship once the pins are ready to go, as only one shipping fee was charged. 
Once all pins have shipped, we will be putting the leftovers up on the shop for anyone who missed out :)
0 comments