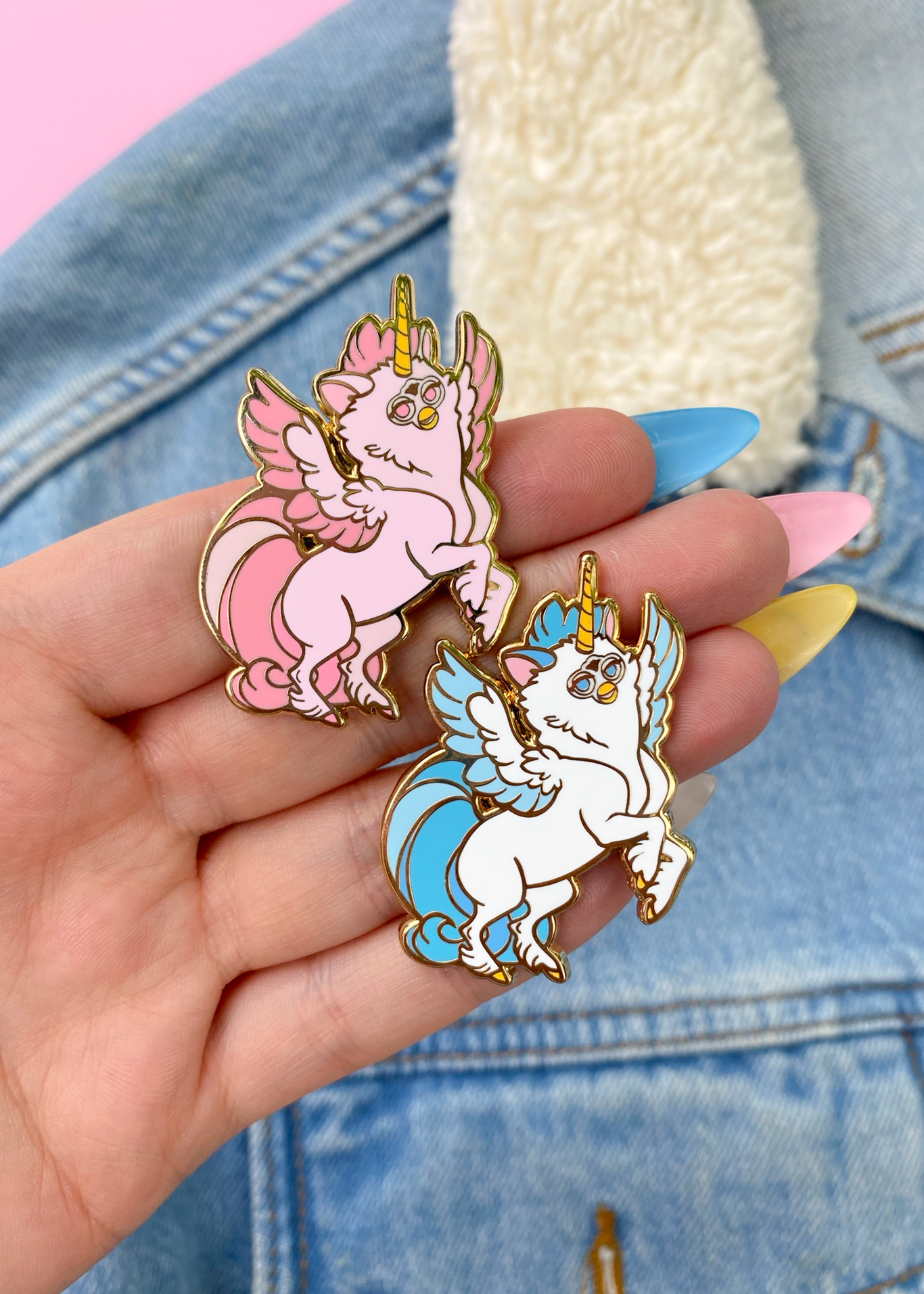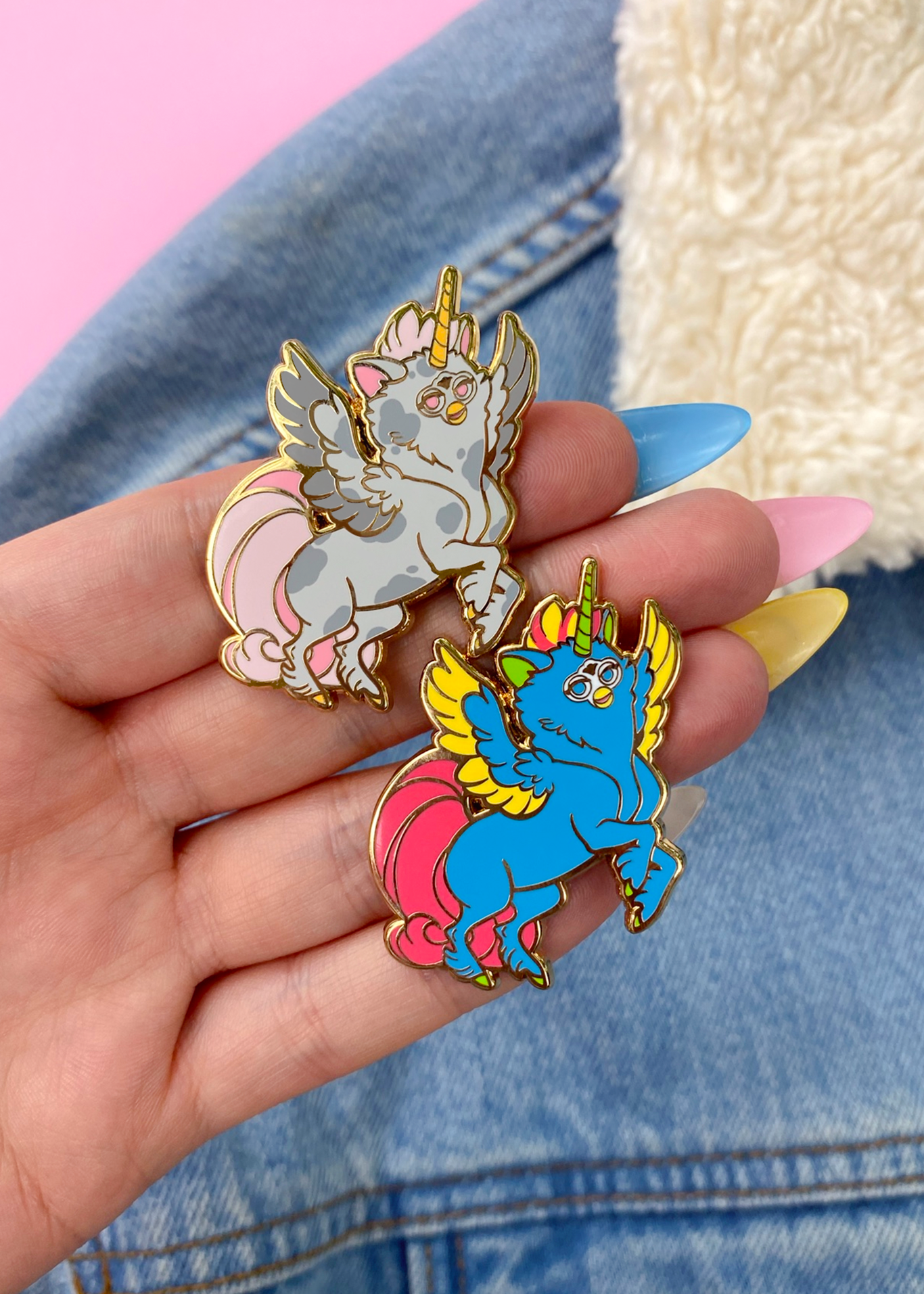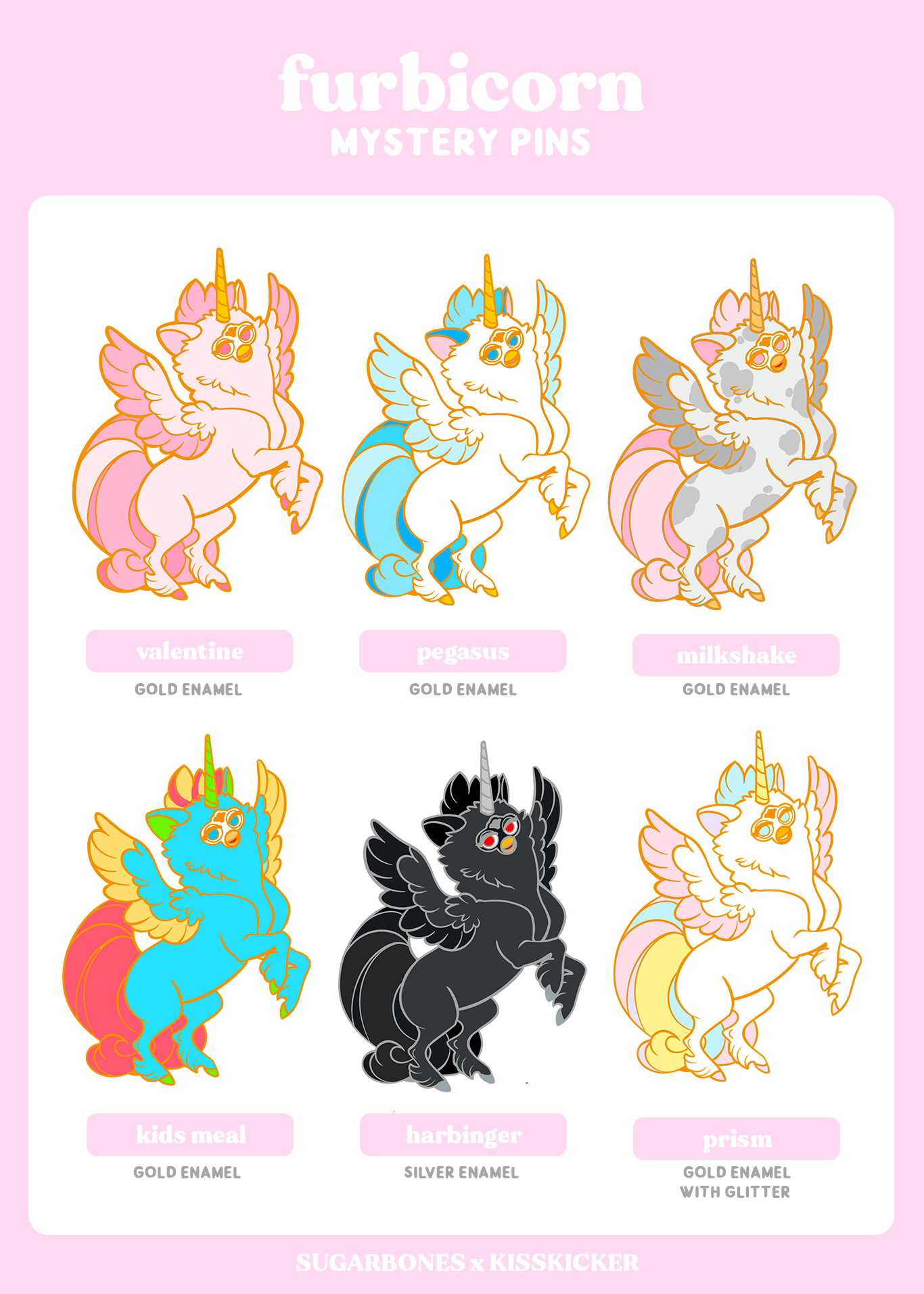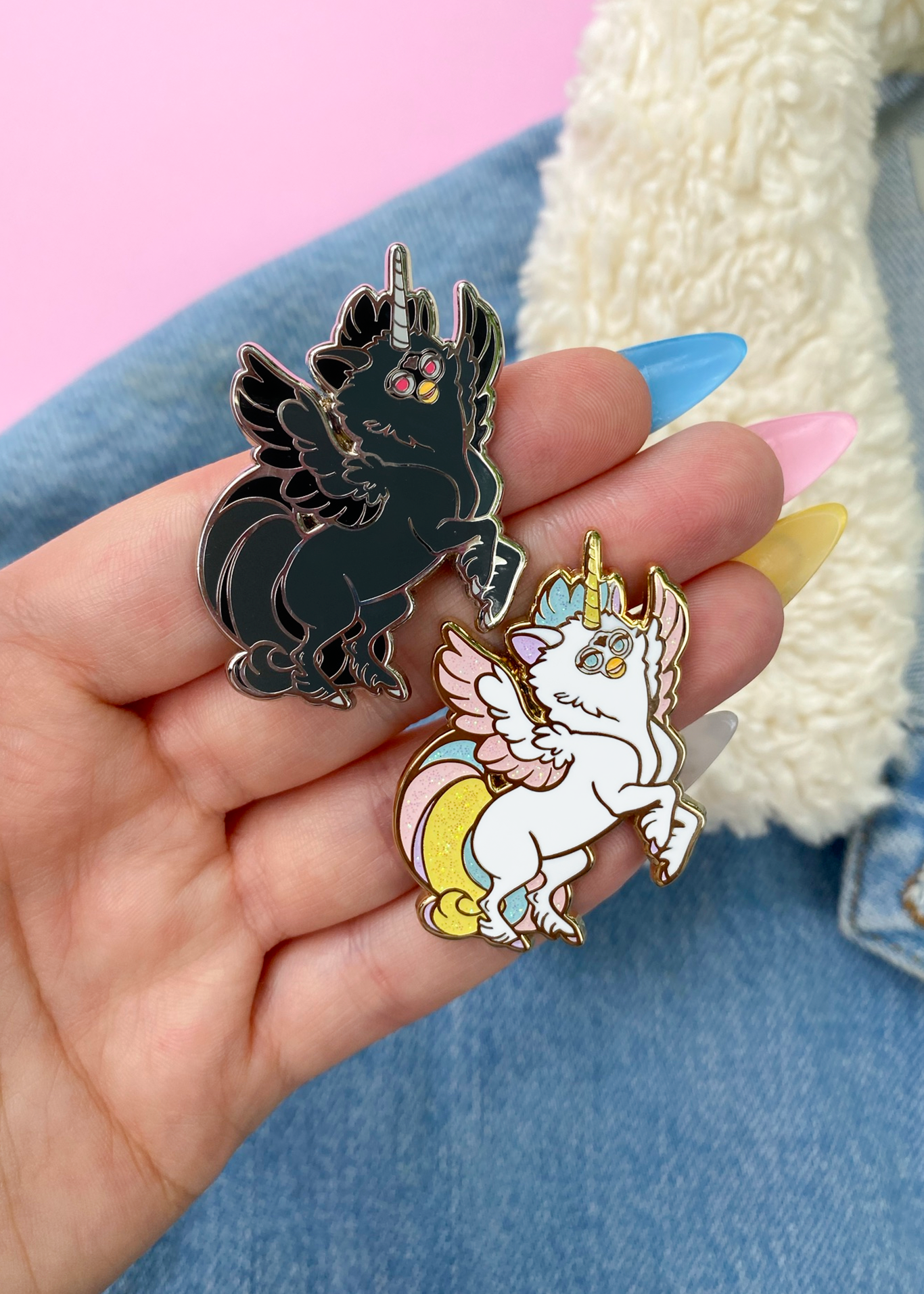 Furbicorn Mystery Pins
Item is in stock
Hurry! Low inventory
Item is out of stock
Item is unavailable
Have your eyes ever seen such an ethereal creature? We've teamed up with Kisskicker to bring their Furbicorn creatures to life in six different enamel pin colour ways, chosen by the hands of fate for you and their furbever homes!

♡ 2 inches tall
♡ Equal chance for all designs, no rarities 
♡ Prepackaged, so even we won't know which one you'll get!
♡ Two pin backs with metal pin backs
♡ Each pack includes a holographic Furbicorn Sticker!
If you'd like the entire set, it can be purchased here